A friend linked me to this awesome DIY
Harry Potter wand instructible
and despite the fact that my crafting skills are generally limited to yarn and fabric, I think they turned out pretty awesome! Now, Fanboys take note: we did not make any efforts to make our wands look like the ones belonging to the characters in the movie. We just had fun with the design and colors.
L-R: Hermione, Ginny Weasley, Harry, Mad Eye, Snape
Here are some in progress pics: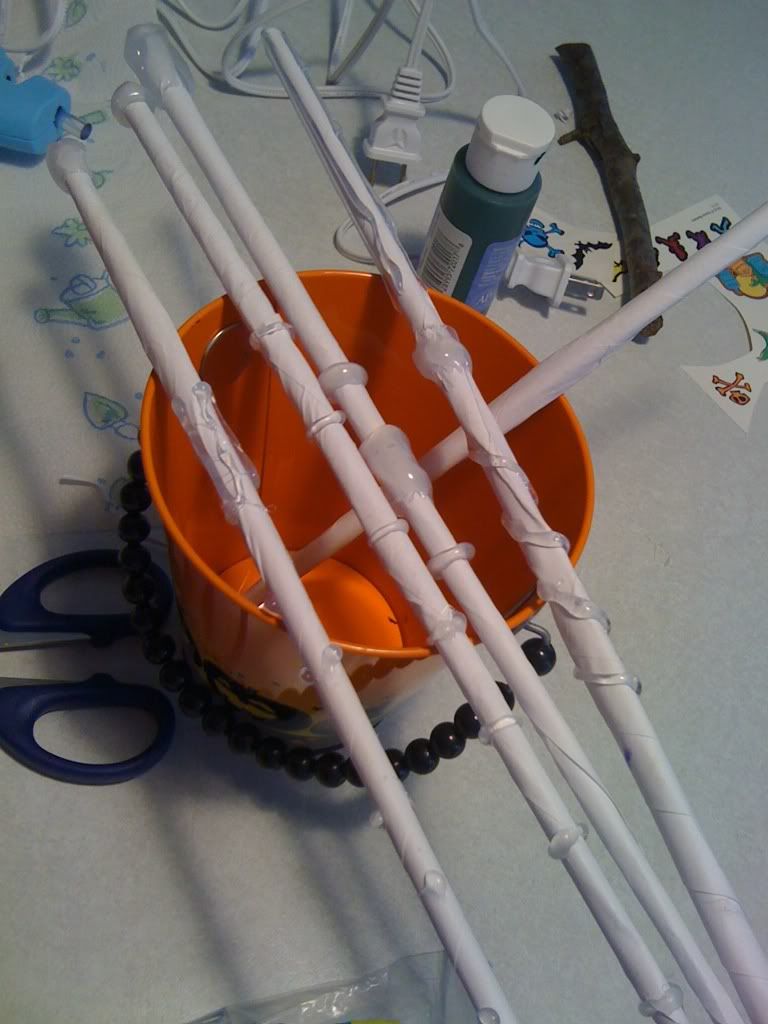 Adding glue designs to the rolled paper wands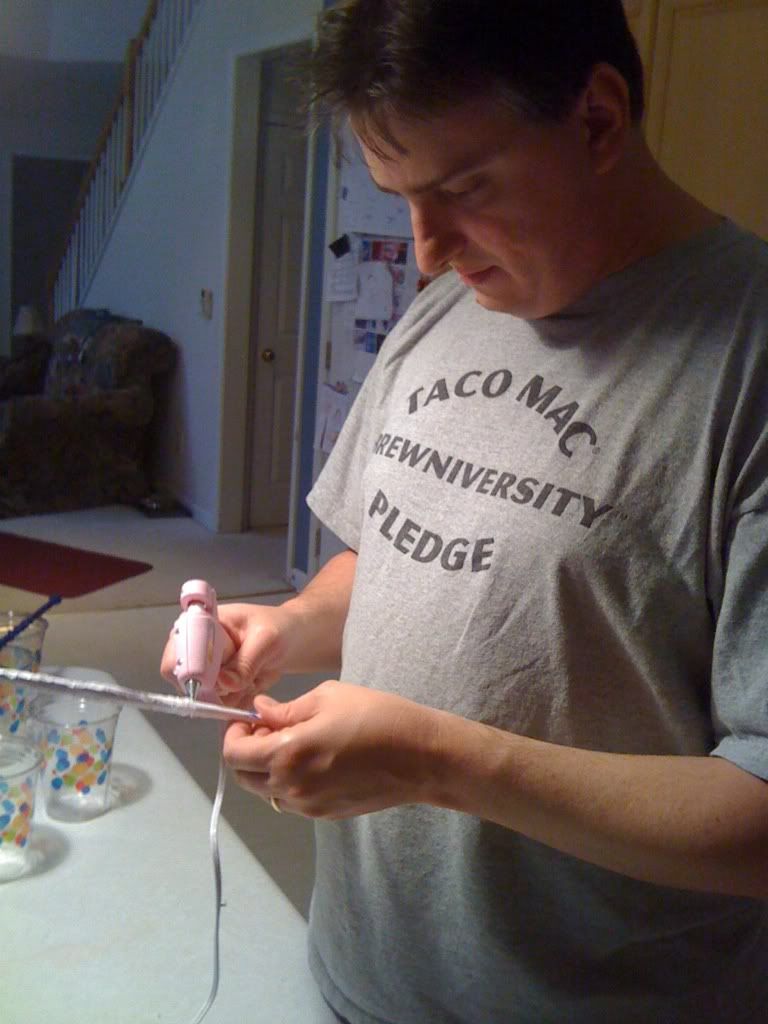 My husband, who usually mocks my harebrained ideas, even got into the fun.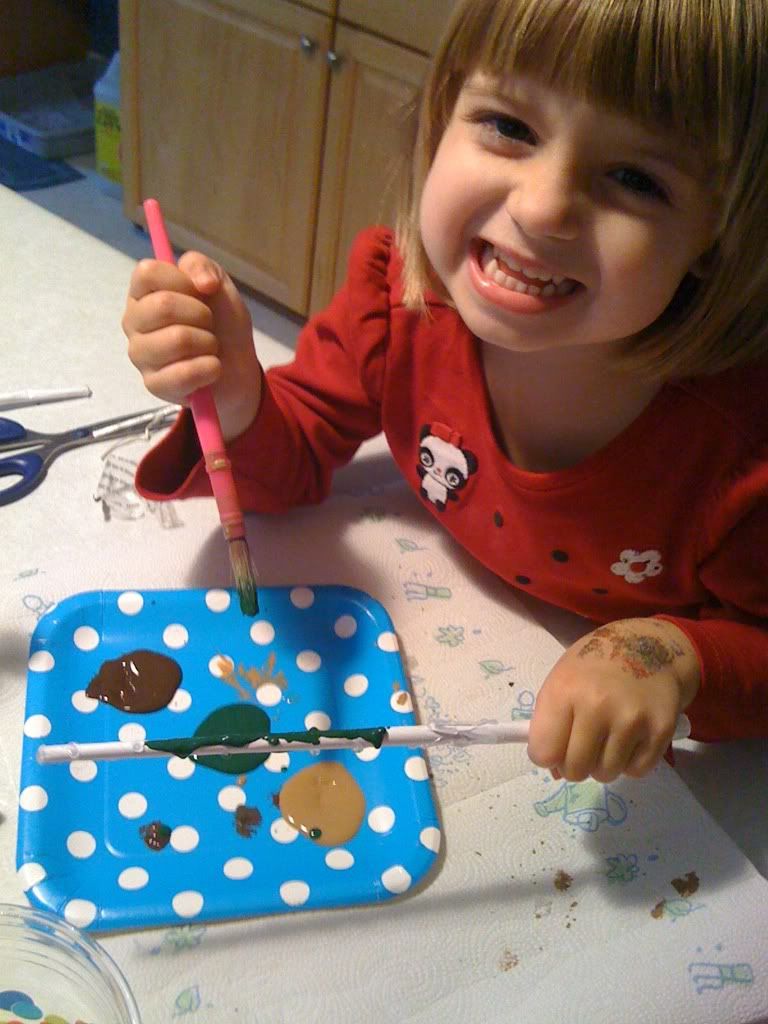 Fun with paint!
My wand: Before Paint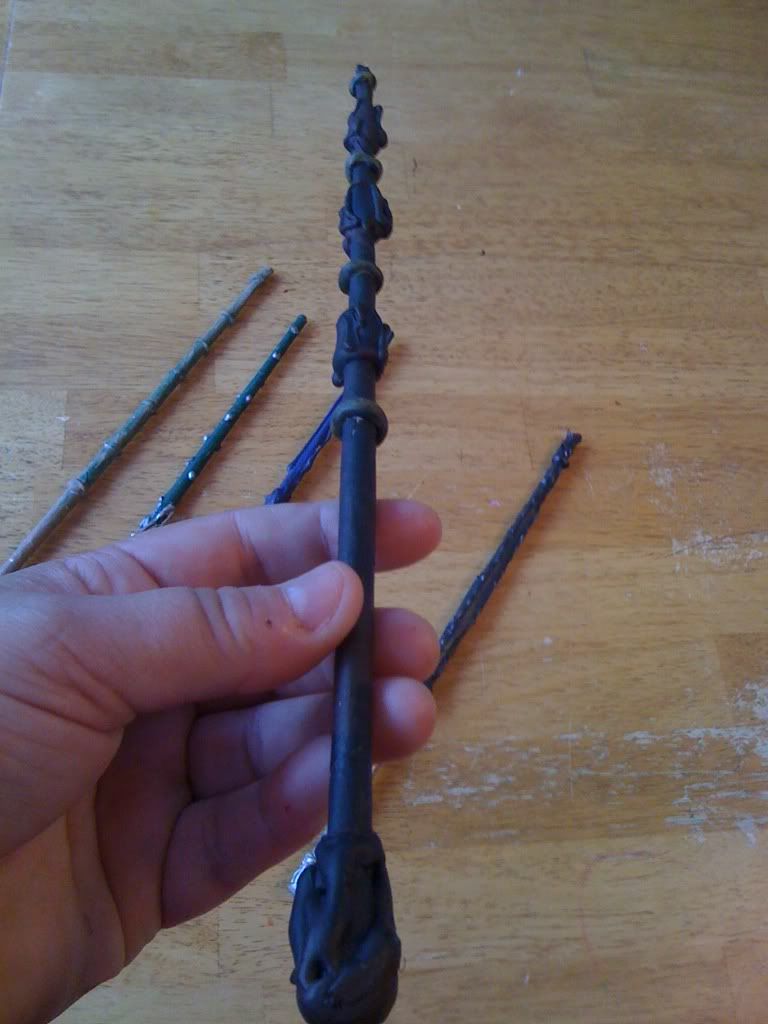 My wand: After paint (My daughter says it looks like chocolate..works for me)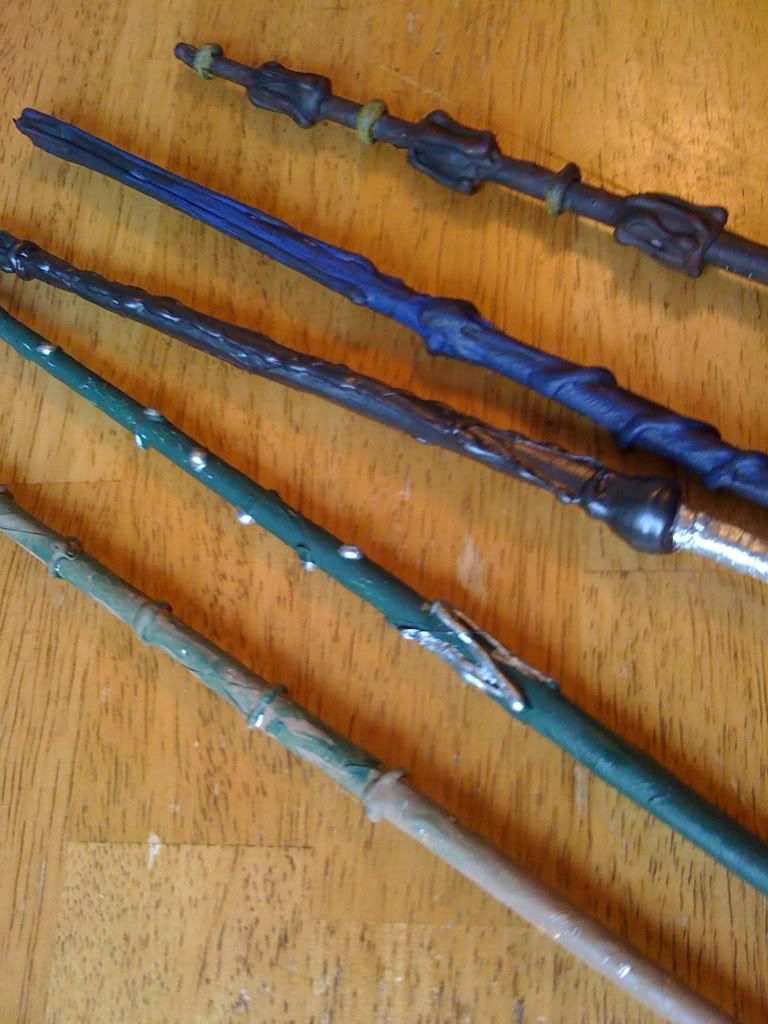 A close up of the details
I did add a thin wooden skewer inside the rolled paper to add some durability to the wands. My kids are not gentle. Additionally, one step I would add would be to put some sort of clearcoat over it when done, because the paint does chip off easily. If time permits, I may go get some, but seeing as these only have to survive through Monday, I'm not that worried.