I valiently worked to finish my MIL's scarf in the car on the way to her house on Christmas Eve, but alas it was not to be. Luckily, we still have one more holiday event since SIL is out of town, so I had a couple extra days to finish the scarf and make a hat.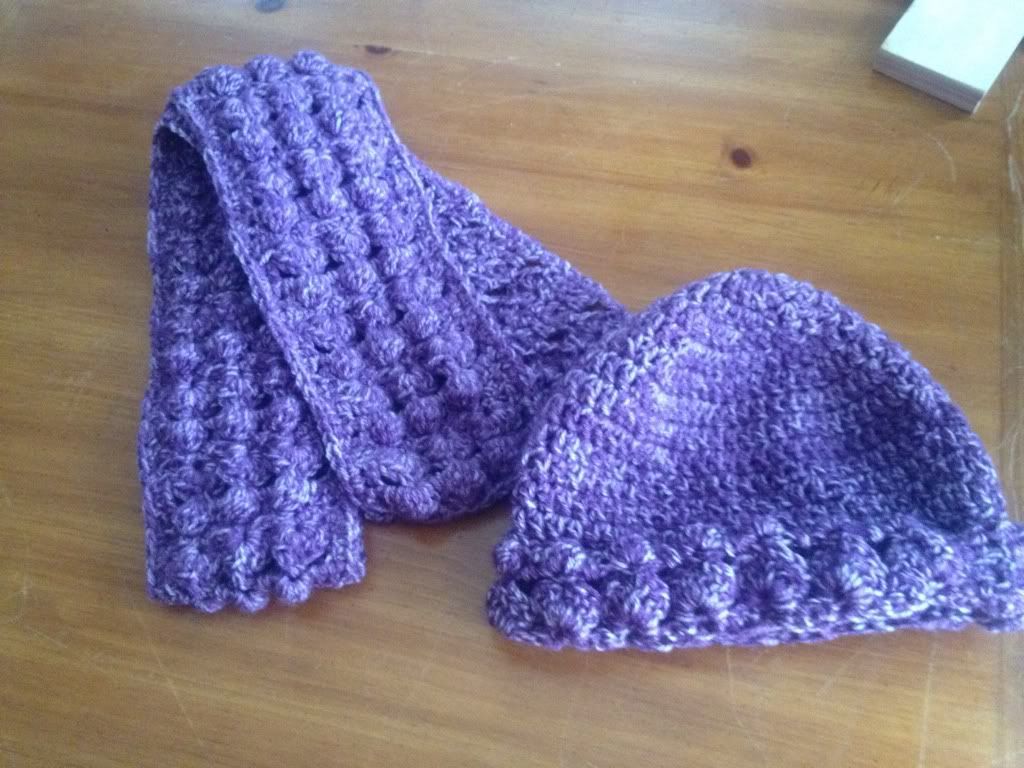 This pattern
was fun, but I dont recommend
a really loud, busy kid's play zone
as the place to start working on it. It's a 4 row-repeating pattern that I eventually got, but it took awhile to memorize.
The wrong side is actually the bumpy, textured side but I think that's the cooler side. I do love how it feels, but I am a sensory seeker. The hat...I started making a hat with rounds and rounds of bobbles and it was sooo fugly *and using so much yarn* that I ripped and redid it as a simple beanie. I reversed the yarn and added a round with the 4 rows of the scarf pattern for the brim. I think it's cute.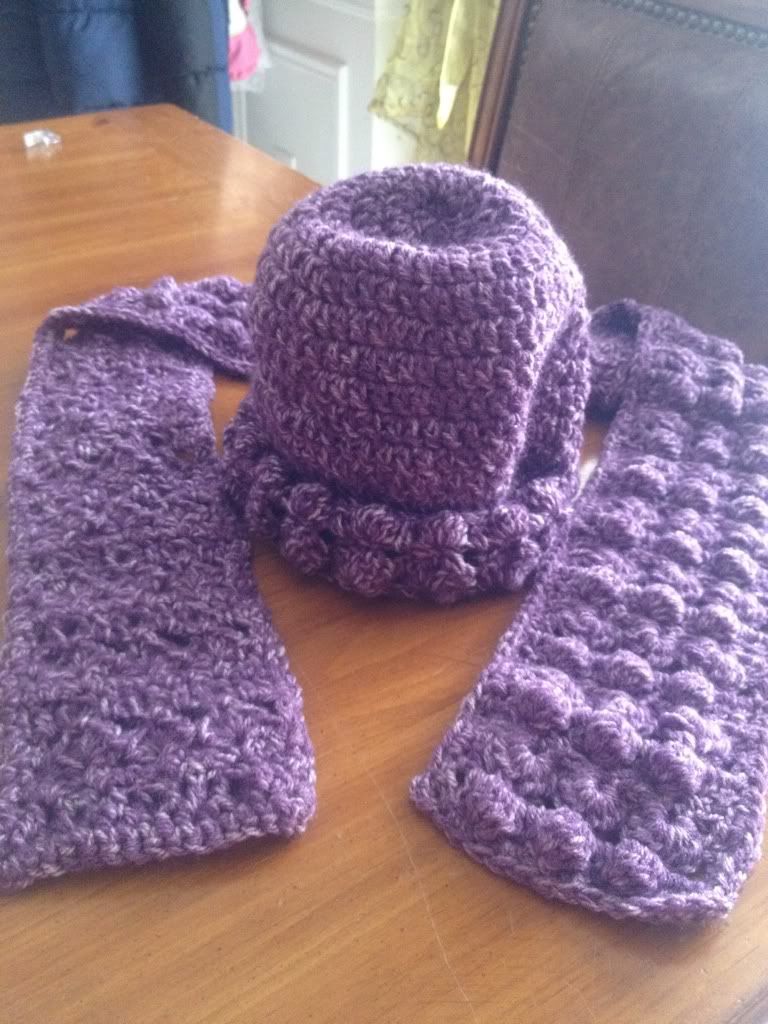 Right side on left, Wrong side on right.
This yarn was cursed though. It originally started out as a hooded scarf for one of the teachers, but it was coming out even fuglier than the bobble-hat. I have never ripped out so many times. Blech. Glad to be done with you, purple yarn of doom! And glad to be done with obligatory Christmas crochet.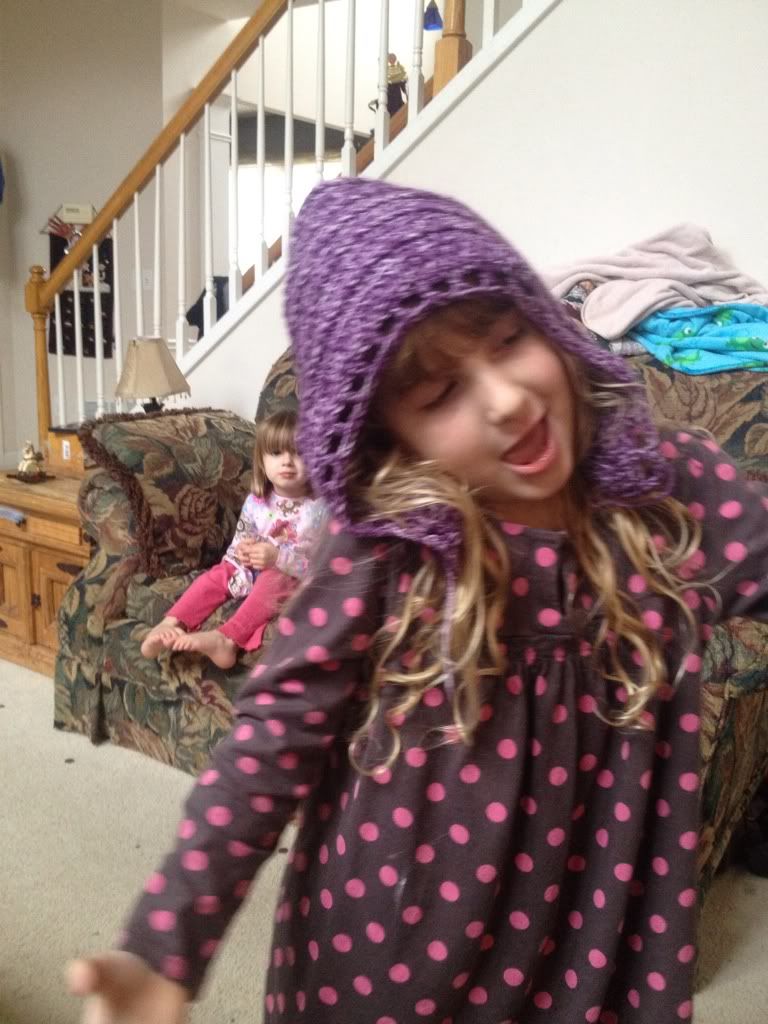 Oh and one more quickie, I found the idea on Pinterest to
make magnets
out of errant foreign coins that are circulating around the house. I am going to toss a few of these in with MIL's gift, so I thought I'd add a couple pics. Super quick and easy and a really cute idea.